iNELS a product from ELKO EP has been in existence since 2007, as one of the first pioneers in the Czech Republic to develop and produce intelligent wiring for houses and buildings called Smart Home & Building Solutions. Since then, the evolution of the wiring system has grown rapidly, creating the separate brand of iNELS that builds on ELKO EP's tradition of more than 20-years. Today, it focuses on comprehensive solutions for all types of buildings, from family houses to restaurants to large world hotels. It offers wireless control of lighting, heating, air conditioning, multimedia devices, security cameras, detectors and many other devices.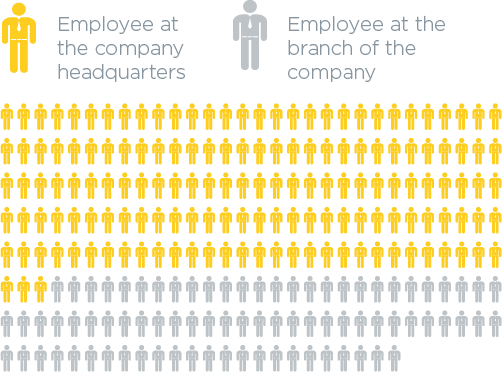 The total number of employees: 294
The average age of employees: 34.5
The quality of human resources carries the largest share in the success of any organization. Also, our company stands or falls by the quality of human resources.
The company ELKO EP deems each employee who works under the logo ELKO EP as a business partner. We are involved in the employees potentials to be developed, respect their individuality and support them in their activities. Employees expose a mirror to us in order to be successful. We try to develop them to be expert in their profession by the form of corporate development plan. We support them in their activities, devising inventions and we implement the benefits of their ideas into all processes within the company. Each idea is rewarded and supported.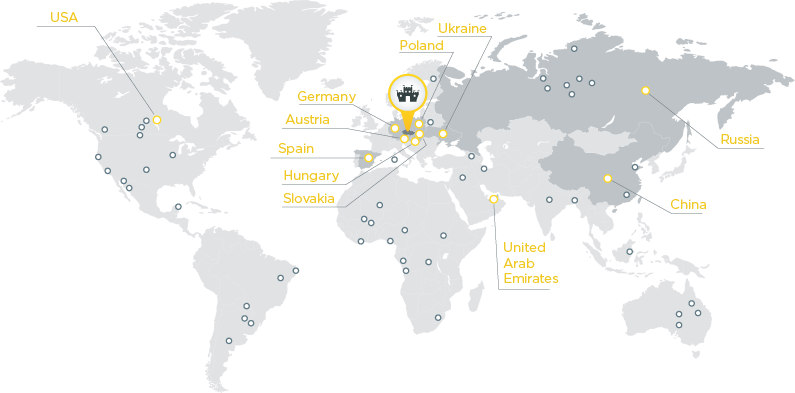 USA - Ukraine - Poland - Germany - Spain - Austria - Hungary - Slovakia - Czech - Arab emirates - China - Russia
Sales network
Afghanistan - Argentina - Armenia - Australia - Azerbaijan - Bahrain - Bangladesh - Belgium - Belarus - Bosnia-Herzegovina - Brazil - British Virgin Islands - Bulgaria - Croatia - Cyprus - Montenegro - China - Dásnko - Egypt - Estonia - Ethiopia - Philippines - Finland - France - Gambia - Ghana - Georgia - Hong Kong - India - Indonesia - Iran - Ireland - Italy - Israel - Japan - Yemen - South Africa - South Korea - Jordan - Cambodia - Cameroon - Canada - Qatar - Kazakhstan - Lebanon - Libya - Lithuania - Latvia - Hungary - Macedonia - Malaysia - Maldives - Mortar - Morocco - Mauritius - Mexico - Moldova - Mongolia - Nigeria - Netherlands - Norway - New Zealand - Oman - Pakoštane - Peru - Poland - Portugal - Austria - Romania - Russia - Resko - Saudi Arabia - Sierra Leone - Singapore - Slovenia - United Arab Emirates
Time relays

Time relays
Latching relays
Auxiliary relays
Staircase switches
Dimmers
Thermostats
Level switches
Power supplies

iNELS Bus system

Transmitters
Switching actuators
Shutter actuators
Dimming actuators
Temperature actuators
Analog actuators
Monitoring actuator
Apps

iNELS RF Control

Switching actuators
Shutter actuators
Dimming actuators
Input units
Converters
Wall Controllers
Apps

AUDIO/VIDEO

A/V distribution
Multimedia
LARA
Infra Red control
Intercom/videophone
Energy measuring
and weather stations
3nd systems integration

LOGUS90

Design lines / frame
Switches / over-switches
Pushbuttons
Sockets
Thermostats
Motion detectors

LIGHTING

LED Bulbs
LED Tube
LED Panel
LED Downlight
LED Strips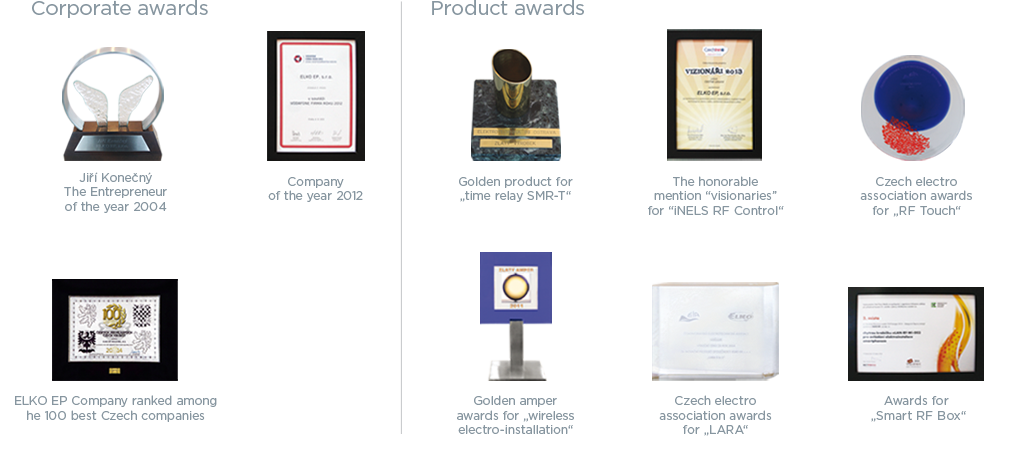 Electronic Design and Association is an international trade organization for residential automation technology with more than 3,500 member companies worldwide. It is built on a strong foundation and provides access to cutting-edge education, certification, research and raising awareness among consumers. It was founded in the USA in 1989 and now CEDIA is the world's leading authority
in the field.

Czech and Moravian electrical and electronic Association is a business and employer association, brings together legal and individual person from the electronic and electro-technical industry, medical technology, information services and other services with similar product orientation or business interests.

It was founded in 1992 and Jiří Konečný is a member of the Board of Directors.


Smart House Association brings together experts from the field of Intelligent Electro-installation, architecture, audio-video technology, air conditioning and heat recovery, household appliances,
cameras, security systems, lighting, etc.

It was founded in 2012 and Jiří Konečný stands at the forefront from 2013.
20 - The annual turnover
is 20 mio EUR
3 000 - More then 3 000
installations
10 - 8 branch offices
in Europe, 2 in Asia
254 - More than 254
employees
4 - Position in Europe
in relays business
66 - We export to more
than 66 countries